Ocala Residen​tial Painters
Reliable Ocala House Painting
We at Layfield Painting work for a living too, every penny counts these days and all of us are concerned about protecting what we have. Quality paint cost the same for every house painting contractor, skilled labor has a market price, and therefore, there is a fair, going rate for each and every house painting project. Layfield Painting will assess your particular Ocala house painting needs and give you a fair estimate for the materials and labor to perform the work. We are committed to customer satisfaction and providing professional residential painting in Ocala and the surrounding areas. We know you have choices for your painting and pressure washing needs; it is our hope that you allow us to earn the right for you to call Layfield Painting your painting company of choice.

​Take Pride In Your Home
Painting your house is the fastest and the least expensive way to update your home, while increasing the value and the curb appeal. When you pull in your drive way you will pull in a much more enjoyable space for living. A fresh coat of paint makes your house look new and well-cared for, and a new color scheme updates the whole look of your house. Quality paint and quality materials combined with skilled professional painters will make the difference between a bad paint job and a quality, long lasting, excellent paint job. Layfield painting will give you quality craftsmanship and a home you can be proud of for years to come. We will be happy to supply you with residential or commercial referrals so that you can find out from a neighbor, how good of a job you can expect for your home.
Quality Results
Are you looking to paint the interior or exterior of your home?
If so, make sure you get the quality results your investment deserves by contacting the professionals at Layfield painting for all of your residential painting needs. Our expert house painters offer a wide range of interior and exterior painting services as well as a beautiful array of premium quality paints for ensuring you home painting project is a complete success. Whether we paint one room or an entire home, we complete all our services with the professionalism you deserve, with the results you'll love. We start off by going over the condition of your current home and then we advise you on your options, including pressure washing and the steps we take to prepare your home, fence or business for paint.
We Protect Your Home
Rest assured that when you hire Layfield Painting you will receive quality results that not only look amazing, they last for 25 plus years. We offer exterior house painting, interior house painting, fence painting, pressure washing, pool enclosure cleaning, garage floor painting and more. We are a fully licensed and insured painting contractor on Ocala Florida and guarantee a high standard of work, both efficient and professional. We have maintained our reputation as a quality painting company though out Central Florida by using top quality Porter Paint or Sherwin Williams. If you want Porter Paints we recommend Acri-Pro or Acri-Shield 100% acrylic semi-gloss for the exterior and if you choose Sherwin Williams we recommend Super Paint. Both are good for 25 years plus. We know you have other choices for your painting needs and hope you give us an opportunity to take care of your residential or commercial painting needs.
Powered by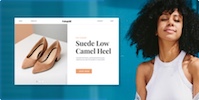 Create your own unique website with customizable templates.