Ocala Com​mercial Painting
Layfield Painting in Ocala Florida does not accept Commercial Paint Work for New Construction. We have found through personal experience that contractors building your house are using the cheapest paint on the planet to paint with, we refuse to apply a product that we do not believe in. That being said if you are building your own home and would like to find a company who will do your Ocala new construction painting, Layfield Painting would be happy to give you a free consultation and estimate. Your home is one of the biggest expenses you will ever make and you deserve to get the best painting materials for both the inside and outside of your home.
Quality Materials a Must!
Rest assured that when you hire us as your
Ocala house painter
you will receive quality results, that not only look amazing but last for 25 years plus. We offer residential painting services, exterior house painting, interior house painting, fence painting, pressure washing, and more. We are a fully licensed and insured painting contractor, and guarantee a high standard of work, both efficient and professional. We are based out of Ocala, Florida and have maintained our reputation as a quality painting company through out Central Florida. If you are a contractor looking for cheap labor and want to use cheap materials you are not a company we want to work for. That being said if you are a contractor who cares about your customer and willing to pay for quality materials and stellar painting, you are exactly who we want to work with. If your building your own home, there is no question that you care about the end results, we look forward to the pleasure.
Contractor Dream Company
We delve into what's important to our customers, delivering on their expectation, while taking the pain out of the Painting process. Our quality workmanship, level home painting service and attention to detail provide you exactly what you need. Our family owned and operated company delivers quality new construction painting in Ocala that is second to none. Whether you are building a barn or just need your "barn professionally painted" Layfield Paining has got you covered.We know that you have a choice of painting businesses in the Marion County and we appreciate your consideration. Our hope is that you'll feel confident in our ability to meet all of your painting expectations and know that our customers are always our number one focus. Call 1-352-274-5898 today and schedule your painting consultation.
Powered by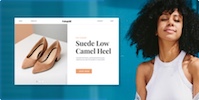 Create your own unique website with customizable templates.